Eatu cooperative : VN needs fair trade certification system
---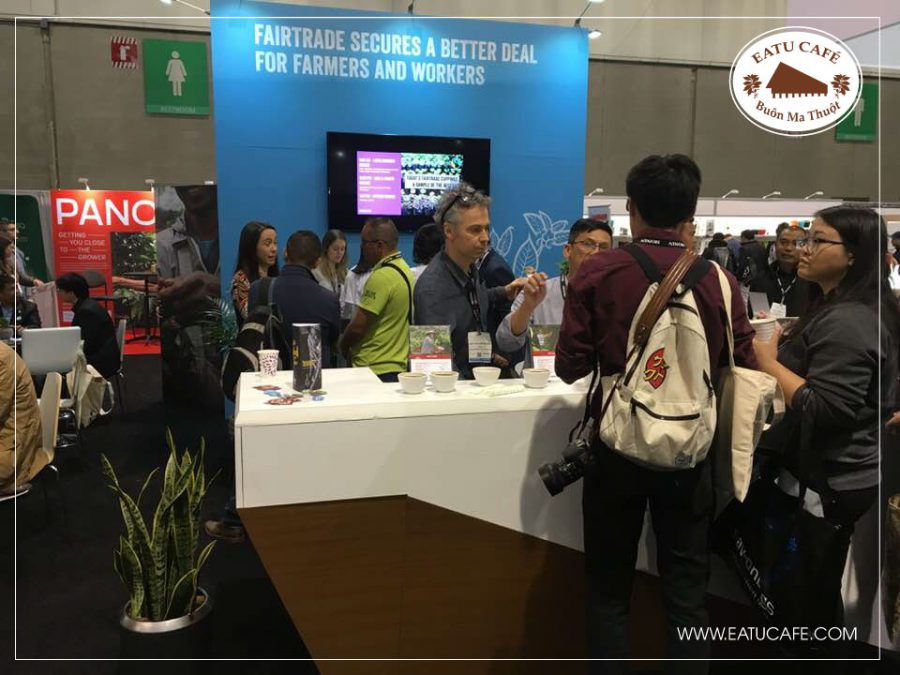 Việt Nam needs to develop a fair trade certification system as the fastest route to the sustainable development of Vietnamese agricultural products. — Photo 

baodauthau.vn
HÀ NỘI — Việt Nam needs to develop a fair trade certification system as the fastest route to the sustainable development of Vietnamese agricultural products, an official from the Ministry of Industry and Trade said.
Speaking at a workshop titled New Horizons – Promotion Fair Trade in Việt Nam, jointly held by the European Union (EU) delegation to Việt Nam and the Việt Nam Rural Industries Research and Development Institute (VIRI) in Hà Nội last week, director of the ministry's Việt Nam Trade Promotion Agency Bùi Huy Sơn said certification would not only boost the penetration of Vietnamese products into the European market, but also ensure the rights and interests of producers and labourers.
Fair trade is understood as a foundation to promote equality in international trade. With the aim to build and develop a global trade system based on fair principles of production and trade, fair trade contributes to sustainable development by proposing better and healthier trade conditions, while guaranteeing rights for workers.
"The process of implementing criteria and standards of fair trade will also help the businesses, especially small- and medium-sized enterprises, to raise their domestic competitiveness and to improve the practice of sustainable agricultural production, which will influence other businesses," Sơn said.
His agency had put the fair trade methods into the national export strategy for a number of key export products in the 2015-2020 period. It has been approved by the Government, Sơn said.
Fair trade has been encouraged and boosted through regulations in the EU- Việt Nam Free Trade Agreement (EVFTA), which will come into force by 2018, and by the EU's latest trade and investment strategy.
As for the strategy, EVFTA has authored a chapter on fair trade. Therefore, the boosting of fair trade in Việt Nam is very important as it will build a foundation and generate new market linkages between producers and businesses in mountain and rural areas and EU fair trade buyers.
According to experts, consumers, especially those in the EU, are willing to pay a higher price for a product of clear origin which will not negatively impact society and the environment. The signing of EVFTA in 2015 is expected to create opportunity for Vietnamese businesses to apply fair trade, helping Vietnamese products access European customers easily.
In Việt Nam, the certification of fair trade has been given to Vietnamese businesses and producers in the sectors of tea, coffee, cocoa, spices and handicrafts. But only six Vietnamese businesses are certified.
Trần Đình Trọng, director of EATU Fair Agricultural Service Co-operative, said fair trade certification had made his co-operative's business more convenient.
"With fair trade certification, the possibility of signing successful contracts with foreign partners is high," Mr. Trọng said.

"The importers from EU and the United States are very strict about standards. They believe in businesses which have fair trade certification. They annually visit our coffee farms and co-operative to examine the quality of our wares," Mr.Trọng added.
EATU Co-operative is one of the first two co-operatives in the country which received Fairtrade International (FLO) certification.
After nearly one year of FLO certification, Trọng's co-operative has increased its sales to 80 tonnes of coffee (2016). Local growers, mostly ethnic minority people, earn a stable income of VNĐ3 million to VNĐ4 million per month.
It cannot be denied that Vietnamese businesses and co-operatives in the sectors of tea, coffee and handicrafts are small and lack capital. They will have to deal with difficulties if they want to gain fair trade certification.
At the conference, participants also heard a review of the fair trade promotion project conducted in Việt Nam from June 2014 to May 2017 with financial support from the EU and assessments of the development potential of five sectors, including tea, coffee, cocoa, species and handicrafts.
The website www.fairtrade.org.vn was launched by the project to provide people with related information.
Nguyễn Bảo Thoa, the director of VIRI and the project director, said the project was funding businesses and co-operatives to help them increase the quality of products and to ensure adherence to the strict standards of the European market.
In Việt Nam, some 300 small- and medium-sized enterprises in the five targetted sectors have been trained about the principles, criteria, certification and labels of fair trade. — VNS
Read more at http://vietnamnews.vn/economy/344941/vn-needs-fair-trade-certification-system.html#b6PL52K8aOlBddDc.99